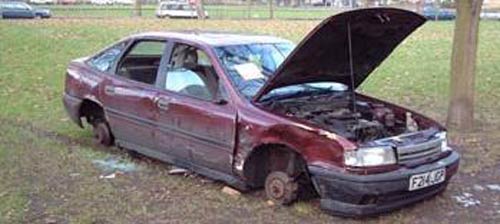 It's been a bad week for cars in the Ferndizzy…
Last week Christa spent several hundred dollars to have the dealership tell her she has a transmission problem, and it'll be $3400 to replace. Then she went for a 2nd opinion and a specialty transmission shop where it stayed for the better part of 4 days for them to diagnose the problem as "probably" some value or something or other deep inside, so $3400 to replace.
Thursday we went bowling at the Majestic Theater's Garden Bowl, and after a night of myself kicking ass and taking names, we went back out to my car, I lifted the door handle, and felt something break. After getting in and out of my car all DUKES OF HAZZARD style for a few days, I spent 2 1/2 hours taking my door apart – sure enough the plastic handle broke. There were no used ones available at any junkyards I called on Saturday, so it's $62 to replace it with a new one – catch is that won't be in for another 3-5 days.
I'm ready to just screw it all and take public transit.