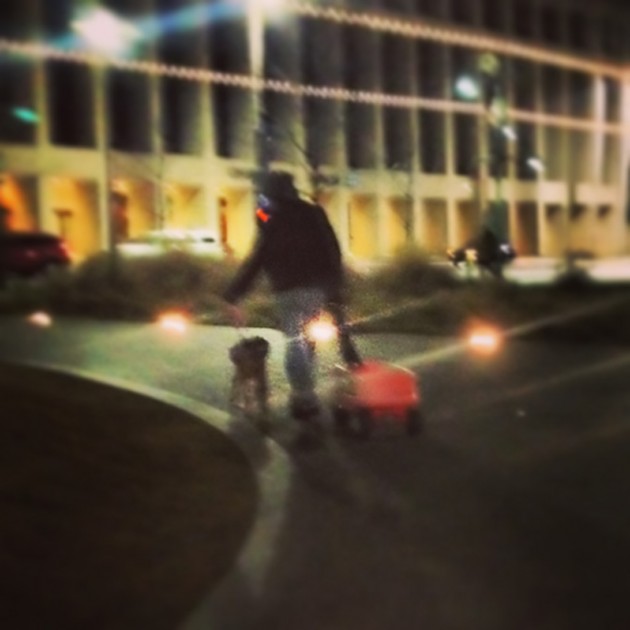 Every few nights I catch a man taking his dog for a walk. In and of itself that may not seem extraordinary, but it is when you realize that the dog has difficulty standing let alone walking on his own.
They make their slow methodical walk to the park together, his old hound proudly in tow behind him in a wagon, and as they reach their destination he pulls out a special harness to help steady and support the dog while allowing him freedom to move about on his own without too much struggle.
Each time I bear witness to this routine, I have to stagger back tears. I've never stopped to ask his name or his story because I'm always worried words will fail, but this extreme demonstration of love and compassion reminds me that sometimes good human beings can still be found in this world.