I'm introducing a new semi-regular blog feature. Every day is a struggle to think of something to write about. Most days I have plenty of 1 or 2 liners that work, but don't necessarily have enough content to make it worth it. So instead of tossing those ideas out, I'll toss them on the internets. Win/win if you ask me…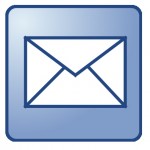 Why the fuck do people include their email address in the signature of an email that they send to you?
THAT SHIT PISSES ME OFF.