You blink and suddenly more than a year has gone by, and what a year it's been…
As some of you may know, we have been struggling with Josie's health and well being due to the side effects of her allergies. I won't get into details here and now, but suffice it to say yeast, fungi, and bacteria all seem to adore her face. At the same time. Yeah.
Josie is a rescue dog, so the extent of her allergic afflictions wasn't well known. She also has several behavioral quirks that require continual monitoring. Monty and her are not best friends, and they may never be. Sometimes however we catch glimpses and realize how dependent they've become to one another.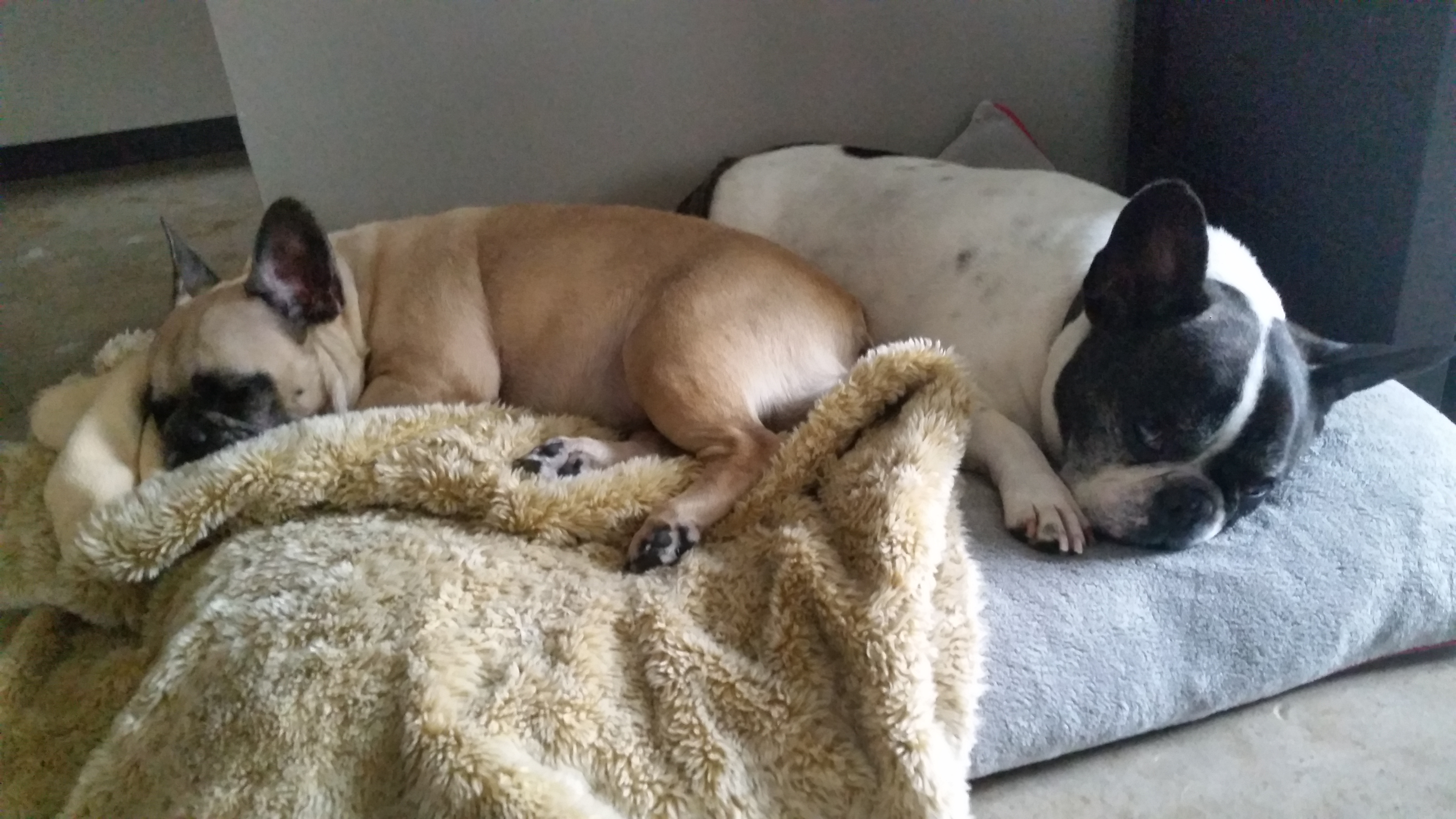 We continue to fight on to support more moments like this. They both deserve it.